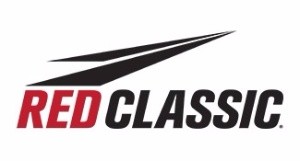 Home Weekly Regional Driver In The Sandy Springs, GA Area! Hazmat Endorsement, TWIC & Tanker Endorsement Reimbursed With Full Receipt!
Overview
CALL TODAY 855-900-1286
CPM0 .48
Safety incentive up to .045 cpm paid quarterly
Mileage incentive up to .02 cpm paid in incrementally starting @ .005
Driver Referral Bonus2k for company drivers, 3.5k for OO's paid out in 6 months
Average Miles per week 2600
Shop/Bulk fuel available
No Touch Freight80% D&H, 20% live load/unload by customer or lumper
NO northeast
In-cab communications People Net
Equipment 2018+ Mack Anthem, Pinnacle - Automatics, 53 ft trailers
Truck Governed 68 mph
Pre-plan dispatch Yes
Average Length of Haul 525 miles per load
Benefits - Insurance Premiums/Ded/Provider1st of the month after 60 days, $295 per month family, Cigna
401kcan sign up 1st paycheck, 3.5% match
Vacation available after 90 days
Orientation Pay$140 per day/3 days
Transitional Bonus$1500 paid @ 15 days and 45 days
Wait time21/hr. after 30 minutes, guaranteed
Shuttle Stops 25.00 per leg
Breakdown Pay21/hr. after 30 minutes
Safety tests$17.50/hr
Shower reimbursements, but they typically get one when they fuel
Mandatory meetings$17.50/hr
Lead driver pay$27.25/hr
Trainer pay Miles + $17.50 for 2 hrs
Minimum trip pay$25.00 for RT under 50 miles
Drug screen pay$17.50/hr
EZ Pass, or Toll reimbursement EZ pass
Shoe Reimbursement$100.00 per year
Training pay$140.00 a day
Trailer Sweeps$10.50
Trailer moves$5.25/hr
Uniform stipend $300.00 for New Employee, $200 per year afterwards
Hazmat Endorsement Reimbursed with full receipt
TWIC card Reimbursed with full receipt
Tanker Endorsement Reimbursed with full receipt
Requirements
CALL TODAY 855-900-1286
Must have a minimum of 18 months verifiable Class 8 tractor-trailer solo driving experience in the last 24 months.
No Preventable accidents in last 12 months
Must have an excellent driving record. A (3) year Motor Vehicle Report will be reviewed.
Must be able to pass and maintain D.O.T. physical requirements and be 23 years of age or older.
Must have an excellent safety record.
Looking for drivers with Solid Work History, no terminations within last 3 years
This truck driving job posted by the American Driver Network
Red Classic Transit
Red Classic Transit
855-900-1286
Red Classic Transit is a Charlotte-based trucking carrier, operating in over 50 terminals throughout the Southeastern portion of the United States. We are pioneers, reimagining the transportation world for the benefit of shippers, carriers, and every member of the Red Classic Team. Known as a national service provider and operating in the lower 48 states, Red Classic's asset-based fleet is known in the southeast as the dedicated carrier for Coca-Cola Bottling Co. Consolidated. Red Classic is a wholly owned subsidiary of CCCI.
Red Classic Transit's Hiring Area
AL

AR

GA

IL

IN

KY

LA

MO

MS

NC

OH

SC

TN

TX

VA

WI

WV
Requirements
Education Required
Hazmat Endorsement, TWIC & Tanker Endorsement Reimbursed with full receipt!
---